Helloo! ❤
I've mainly been posting reviews for the past two months and I've seen this tag around for a while in both the blogosphere and the booktube community. I know that we've been halfway through 2017 for a while now but I guess it's never too late, hehe?
I haven't been tagged by anyone but it really appealed to me and so I thought: why not? I have read 45 books so far in 2017. I've got to admit though that I didn't have much time to read and I'm planning to do most of my reading during the holidays. Still, I've had a few favorites and a few disappointments and that's what we're going to discuss today in this tag.

1. Best book you've read so far
Oh my, oh my, oh my! I can't be a normal person and so I'll pick a few more than just one book for this category. Therefore, here are my picks: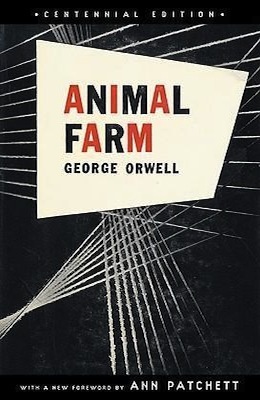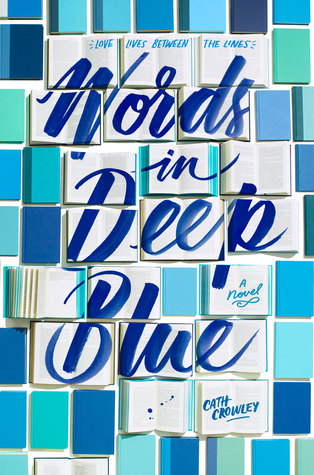 2. Best sequel you've read so far
The question is: Have I read any sequels? I have only started reading series and so I don't have that many on my list. In case sequels in graphic novels count too, then I'll definitely pick all the volumes of Locke & Key basically because I've loved this graphic novel SO MUCH, you can't even imagine! You should definitely pick it up and give it a try :

3. New release you haven't read yet, but want to.
SO MANY! But let's say these two because I've heard so many great things about them and sadly, I haven't managed to find them in my country yet soooo:

4. Most anticipated release for the second half of the year.
These babies:

5. Biggest disappointment.
I know that the second book is said to be much better but I think this still counts as biggest disappointment, not of 2017, but ever! I've been hearing so much about this series that I thought it was going to be some extraordinary stuff but nope… Not at all!

6. Biggest surprise.
I was not expecting for it to affect me the way it did! I am really glad I got it through Netgalley. It was a very pleasant surprise!
7. Favourite new author. (Debut or new to you)
I would say Colson Whitehead or Cath Crowley. I loved both their writing!
8. Newest fictional crush.
Oops, I don't really have any new ones to be honest… But if we can count re-reads then OF COURSE: Mr. Darcy! He's not new though, not new at all!

9. Newest favourite character.
If it's newest then I'll probably be talking about Meg Ashley in my last read: The Weight of Lies. She was badass and I really loved the character development in there!

10. Book that made you cry.
I was quite the cry-er this year but I'd say that the book that has made me cry the most was: This Impossible Light.

11. Book that made you happy.
While looking at the list of books I've read, I've noticed that a lot of them were sad books! No wonder I cried a lot while reading… Although this has also made me cry, it was still very cute: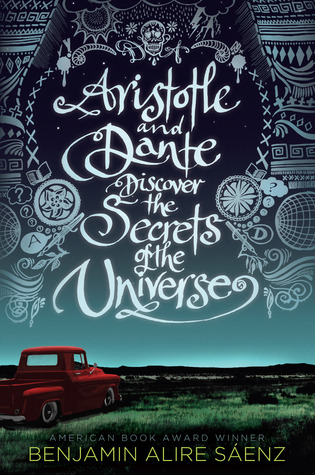 12. Favourite book to film adaptation you saw this year. 
I had no time to watch movies so I sticked to my good ol' Full House sooo I don't really have an answer to this question as of now.
13. Favourite book post you have done so far in this year
Perhaps my review of Night Film or the discussion post Books vs Ebooks that I had so much fun writing!
14. Most beautiful book you've bought so far this year (or received)
Definitely this edition of Little Women:

15. What books do you need to read by the end of the year?
I would really like to complete the challenges I've picked up at the beginning of the year! But my main goal right now is to complete the reading and the reviewing of my Netgalley TBR. I've let it go out of control somehow because I thought I'd get like 1 approval out of every 50 requests I'd made since I don't live in America or Europe but cleaaaarly, it doesn't work that way!
So (by date of publication):
The Truth We Bury by Barbara Taylor Sissel
Are You Sleeping by Kathleen Barber
The Address by Fiona Davis
Girl in Snow by Danya Kukafka
See What I Have Done by Sarah Schmidt
Stay with Me by Ayobami Adebayo
Keep You Safe by Melissa Hill
Sing, Unburied, Sing by Jesmyn Ward
Lie to Me by J.T. Ellison
The Dreadful Tale of Prosper Redding A Fiendish Arrangement by Alexandra Bracken
Something Like Happy by Eva Woods
The Future She Left Behind by Marin Thomas
Little Fires Everywhere by Celeste Ng
Warcross by Marie Lu
The Tiger's Daughter by K Arsenault Rivera
Manhattan Beach by Jennifer Egan
Dear Martin by Nic Stone
Birdcage Walk by Helen Dunmore
The End We Start From by Megan Hunter
Have you read any of the books that were mentioned in this tag? Do you agree with any of my choices?
I'd also love to know some of your answers to these questions! So, if you haven't done this tag yet, you're welcome to do it! If you've already done it then let me know because I'd love to read all of your posts! ❤