#1 TOP TEN TUESDAY > My first article on the blog was about how I happened to dive in the world of a certain genre so the books that have caught my interest were mainly *drum rolls* POETRY BOOKS! Since my TBR has always been a mess, I'm just going to talk about the books that I'm really excited to read (so not necessarily the books that I'm actually going to read because who knows if this one's going to be "the one"? Right? I fall in love with pretty much all the books I get my hands on! Can't help it!). I also have some non-fiction because the second I got into poetry, my train of thoughts went like this : "Oh my God! I've been missing out on Poetry for soooo long!" "What about all the other genres I thought I didn't like?" "Okay, Imane, get a grip, make a list: More Memoirs, more Biographies, more Horror, more Self Help, more Science (Fiction), more Philosophy, more anything-that-wasn't-your-usual-go-to!". 6 out of the 10 books will be poetry books. The 4 others are Science-y, Non-Fiction books. I'll present each book briefly and the reason I've added it to my TBR (and of course why they stood out of the mess because there were obviously lots of other "last" books added to my TBR).
Mental health is very important to me. Psychology also. So naturally, I'm trying to learn more about these two. As I've discovered Bipolar Disorders with "Marbles" by Ellen Forney, I am now getting ready to discover Schizophrenia with "The Center Cannot Hold" by Elyn R. Saks. I may have some very vague ideas about its symptoms and so on but frankly, I'm starting to think that there's no better way than to read a Memoir about mental illnesses because it tends to be more intimate, more personal so you have more chances to "dive in" the definition and really discover them from the point of view of someone who knows what it's like to have it so it's not just some very knowledgable person making assumptions about what it is and what it is not. Now guess what I've found out! (I'm afraid this could be just old news everyone knows) Lang Leav -a.k.a the poetess that hit me hard, softly- and another poet I've been eyeing on Facebook : Michael Faudet are actual IRL lovers! A new level of relationship goals : A couple of poets. Anyways, I loved Lang Leav's first two books so now I'm really looking forward to reading "The Universe of Us" and finally discovering "Dirty Pretty Things" that has been on my TBR since forever but I only just got to remember the writer's name after discovering Lang Leav (shame on me!). And of course, I had to dig a bit deeper and not just stick to modern poetry so I've picked up "Twenty Love Poems and a Song of Despair" by Pablo Neruda. Funny not funny fact: I always mistook Pablo Neruda for Paolo Nutini which means I thought he was a singer. What can I say? I'm learning, at least! I've read some poems by the author that I've liked so I thought: Why not? And maybe I can even try to read the spanish versions after finishing up with the english ones in the hope of learning some new vocabulary (spanish learner here). Next up : "The Emperor of All Maladies" by Siddhartha Mukherjee as an attempt to read more books by MDs. I think the only book I've read so far by a physician was "When Breath Becomes Air" by Paul Kalanithi (and what a beautiful book that is!) and I have yet to read some of Atul Gawande's books that stayed for far too long in my TBR but I've just remembered them, heh. I've heard lots of great things about Siddhartha Mukherjee's books. I'm giving this one a shot first because it's the one that's been the most recommended to me and it does look like a very informative read. Maybe not a light read, but we'll see about it!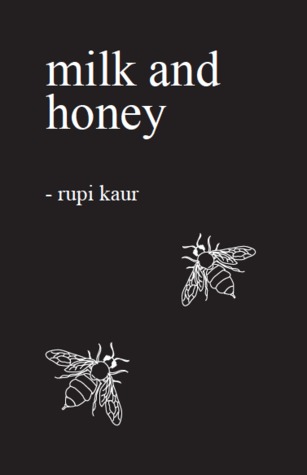 I've always been fascinated by the link between Mind and Body and the power one has over the other and I'm really interested by alternative medical treatments and this book "Cure" by Jo Marchant seems to combine both. The next book on the list is "Originals: How Non-Conformists Move The World". I hope I won't be disappointed! I'm not very pessimistic but I've picked up this book for the same reason I've picked up "Quiet" by Susan Cain and I was very disappointed by it. It was the kind of very repetitive book that just kept saying "Yay introverts! Yay introverts! Please extroverts, accept us!" and … Nothing else! I don't know, maybe I just failed to notice what was good about it. I hope this book won't be that type of Non Fiction book that speaks to say nothing. This is really cruel, I know. Now moving on to the last three poetry books! I know I've said in my last posts that I'm not exactly ready to read poems by Emily Dickinson or by Pablo Neruda but I'm the kind of person who loves a challenge and I've checked some poems by them and really liked them! So, why not? I can even be a bit like every normal person trying to expand their vocabulary, be less lazy and pick up a dictionary! Anyways, I've picked "The Complete Poems" by Emily Dickinson (because the selected poems weren't enough, of course!). I don't think I need to introduce "Milk and Honey" by Rupi Kaur as it's been literally everywhere and I sadly still didn't manage to get a copy of this one because I live in Morocco and well, the only library that sells this book is within 250 miles and as a broke student, I can't afford that trip. Aside from my misery, I'm really excited to read this one because I've (again, yes!!) read some poems online and they were beautiful. And now if you follow Button Poetry, you may have seen Sarah Kay in some of their videos. If not, well, here are some links that might or might not make you fall in love a bit with the poetess : here and here. Spoken poetry is another world I have yet to discover. Sarah Kay nails it everytime. I would love to see her narrate books so that I can only listen to audiobooks read by her. I've had lots of messages recommending to me "No Matter The Wreckage" and after watching her videos on Youtube and after watching her TED Talk, I'm all in.
And that's about it for this Top Ten Tuesday! I hope my posts aren't very long… I don't know, I catch myself rambling at times but I'm doing my best to keep things short.
Now it's your turn, have you read any of these books and (dis)liked them? What are the books you're really looking forward to reading? I'd love to know your thoughts and answers!